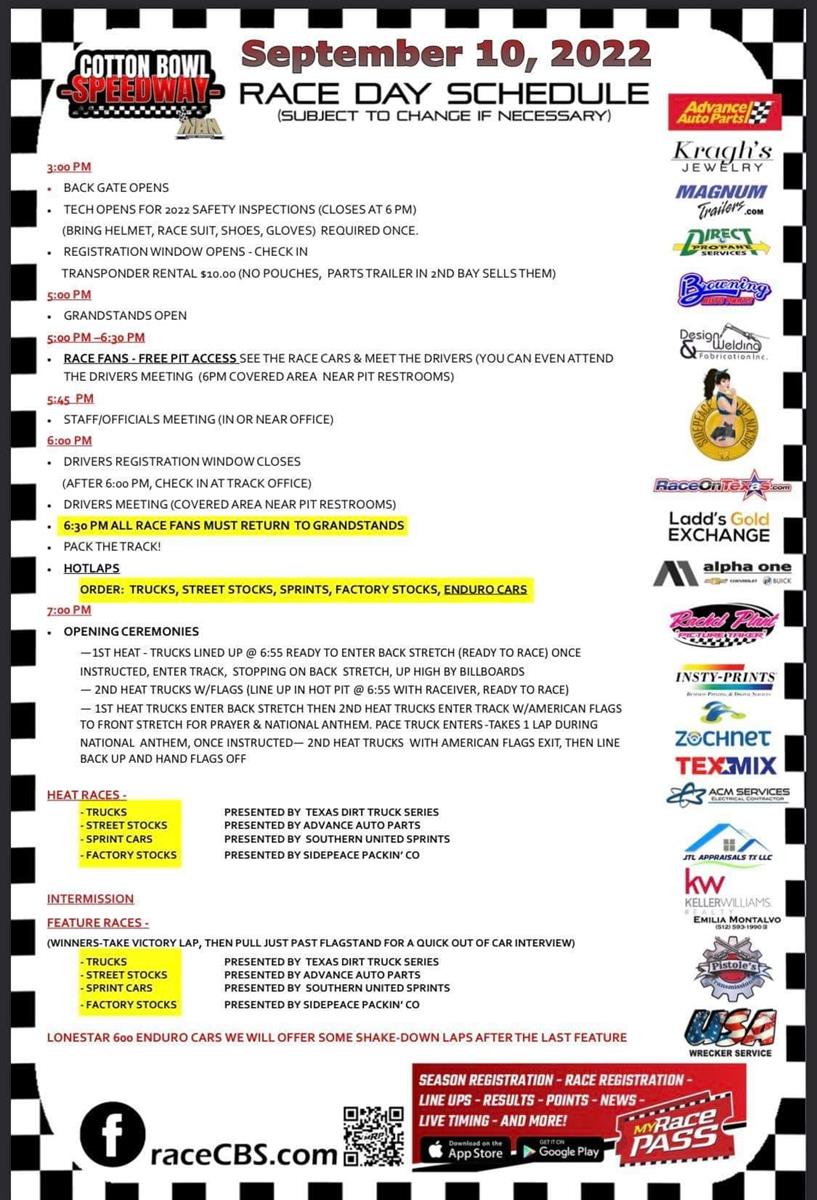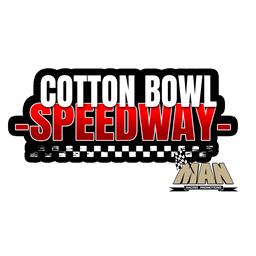 9/8/2022
Cotton Bowl Speedway
---
September 10, 2022 Race Day Information!
Here is information for this Saturday with a little reminder note...we had SEVERAL last race that never came up to purchase pit passes, we think it's because we opened our Pit Window at 4pm, yet let parking start way before, some got busy & well.... soooo back to 3pm. We will TRY not to park before 3pm. We know we will have some that come park Fri & camp or even early Sat, we will continue to allow this with a little more control.
Below is our 2022 Pit Map marked for this Sat as we have 2 touring series with no IMCA classes or Sport Compacts (spaces NOT highlighted ARE available this race and those highlighted will be held until 6:30) then they too will be available (unless prior arrangements are made, text 512-619-2503) we know some I-STOCKS are planning to run with SS, text us to reserve ur spot!
Reminder... FACTORY STOCKS presented by SIDEPEACE PACKIN' & STREET STOCKS presented by ADVANCE AUTO PARTS these ARE POINT RACES! ??
No DRINKING Alcohol in Pit Area until last checkered flag!
Hope to get to see you all Saturday for some INCREDIBLE RACING ACTION! Safe travels, remember overnight camping is free!
---
Article Credit: Cotton Bowl Speedway - MAN Racing Promotions, LLC
Article Media
Back to News